Beijing, China – September, 2015– DEEPCOOL
GAMER STORM is a High-end brand of DEEPCOOL, serving gaming enthusiasts with products that have elegant design and great cooling performance. Since DEEPCOOL has launched the first trinity case, TRISTELLAR, that received consentaneous reputation. DEEPCOOL teamed up with Bill Owen, launches a new version of TRISTELLAR, named as TRISTELLAR S.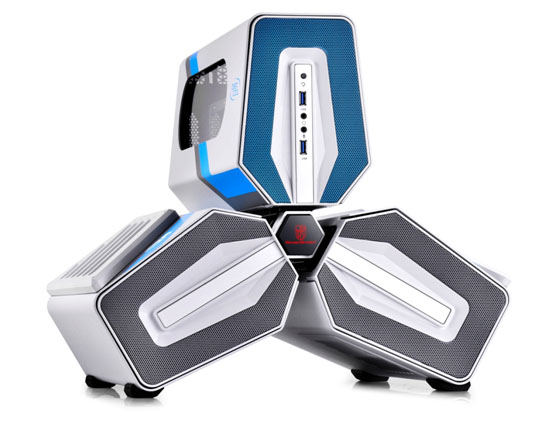 Deepcool x Bill Owen Mod case, inspired by 'Star Wars'& 'Spaceship', which is the first cases to take conventional chassis design and throw it out of the window, into the stratosphere, and on to the next galaxy. In fact, the only aspect of the TRISTELLAR S that might rival its stunning aesthetics is the sheer amount of hardware it can hold. From front to back, there are accommodations for a raft of enthusiast-caliber components.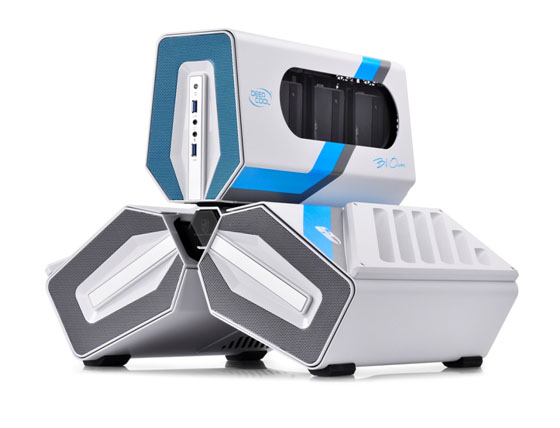 Limited edition signed by Bill Owen
Unveiled in June at Computex, Deepcool& Bill Owen's Tristellar Mod case is undeniably unique, which has a breathtaking appearance, striking paint job, custom air ducts, and the side windows make GPU and SSDs visible.
Every 'mod job 'or 'build 'is rare and costly, we've practically had this belief hard-coded into our DNA. But today the TRISTELLAR S of Deepcool comes along and defies this notion. Globally limited 50 pcs will bring more opportunity and heartbeat.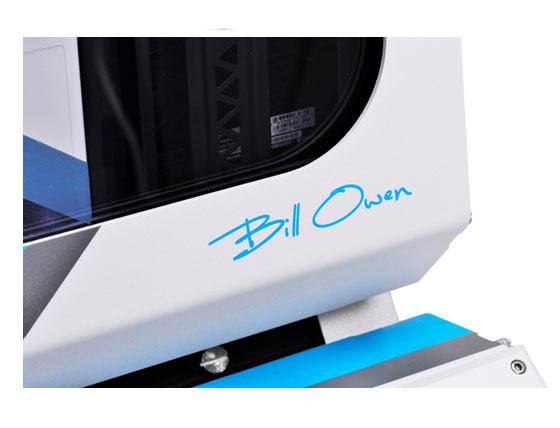 Surprisingly Aesthetics Functionality
The ultramodern appearance of Tristellar S is based on 'Star Wars'& 'Spaceship',
which must permanently etch itself into your memory. Moreover, it also can support
the latest gaming configuration, the full-length (up to 320mm) graphic cards, and ultra
wide (3 PCI Slots) VGA card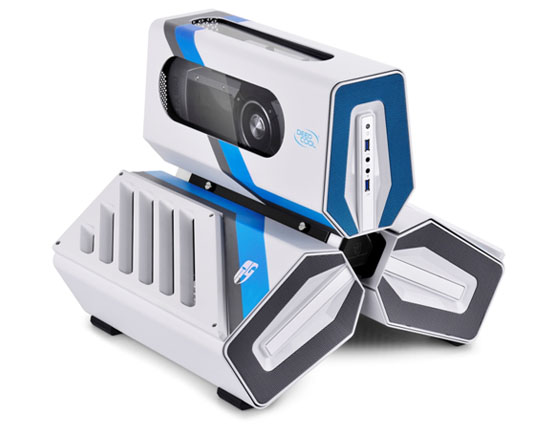 Technical Spec
Materials
SPCC (Panel thickness: 0.6mm; Cabin Cover thickness: 2mm)
Product Dimension
Package Dimension
L395*W435*H388mm
L540*W465*H485mm
Weight
Net.: 9.46KG Gross: 12.44KG
5.25" Drive Bays
tray-load Optical Disk Driver
3.5" Drive Bays
2 (all tool-free installation with hot plugging port)
2.5" Drive Bays
3 (all tool-free installation with hot plugging port)
I/O Panel
2×USB3.0/Audio×1/Mic×1
Expansion Slots
3 Slots (1 way)
Cooling Fans
Included: 1×90mm Black fan in the VGA cabin
Optional:1×120mm fan in the mainboard cabin if liquid radiator not installed. (this fan should blow outward to ensure a good cooling effect)
Power Supply Type
ATX PS2
CPU Cooler Compatibility
85mm height
VGA Compatibility
320mm
Motherboards
MINI-ITX
Available in September globally, 2015
MSRP: 599.99 USD

For more information, please check the official website
www.deepcool.com